Anycast HDMI Wifi Dongle 1080P
Rs. 1999 Rs.4599
Bought by 101 people! HOT SELLER!
Direct external access to all buttons, controls, and ports.

Personalizes your cell phone.

Plug anycast to HDMI port of your LED/LCD
Description
Give your family the best entertainment that it needs with the help of HDMI Wifi dongle ANYCAST 1080p. With the help of this device, you can watch a movie on a big screen instead of fitting everyone behind one small laptop screen. It does sound cool, no?
Laptab brings you another enticing device which will make your weekends even more fun and enjoyable. Purchase AnyCast HDMI Wi-Fi Dongle with which you can project and mirror your laptop/mobile screen on to your TV. A very simple way without much complications. Purchase your HDMI Wi-Fi dongle ANYCAST 1080p now from Laptab on the best price in Pakistan.
All you need to do is connect your Wi-Fi display dongle with HDMI port of your TV and turn it into a Smart TV and you are good to go. Not only you can watch movies, but you can also play games. Moreover, you can also manage your social media accounts. Wifi dongles Price in Pakistan. This HDMI Wireless Dongle supports Miracast. It also has Airplay perfect for presentation and video conference.
Buy online HDMI Wifi dongle ANYCAST 1080p at price of 1999.00 with next day delivery in Karachi, Islamabad, Lahore and major cities of Pakistan.
Laptab.com.pk has a good collection of WiFi dongles for pc and tv. Some of them are listed below with good affordable prices.
OUR Happy Customers
Images uploaded by customers: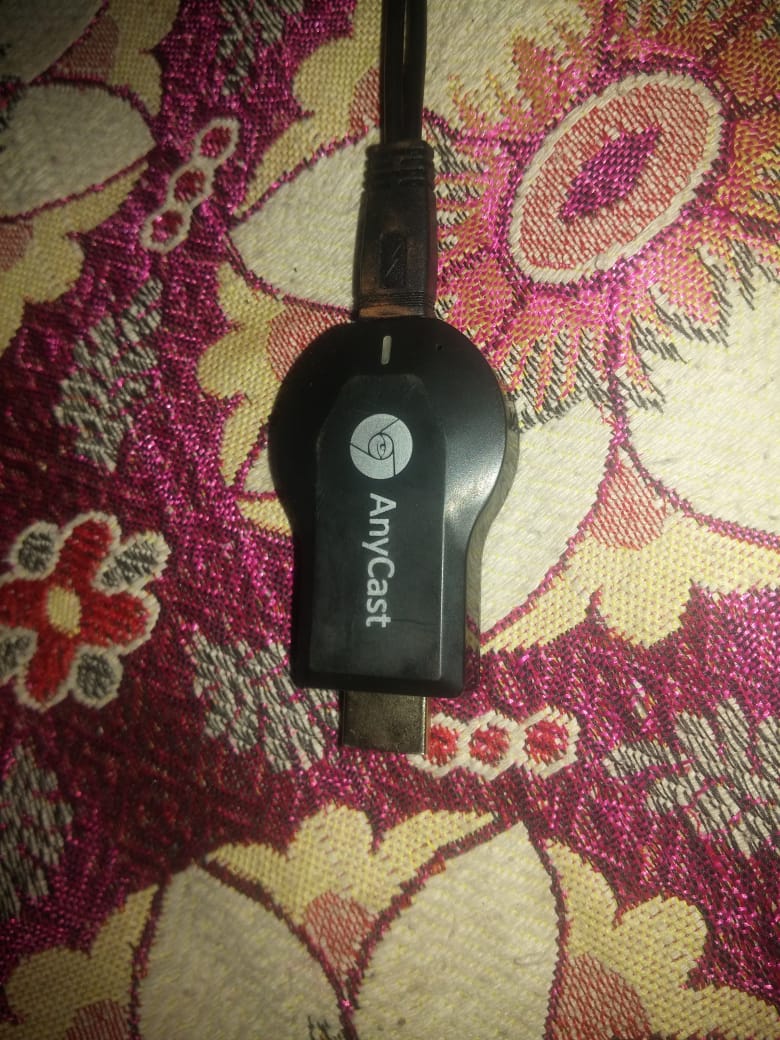 Specification
Follow these instructions for the item to work:
 
Download EZ cast app on the device

Plug dongle into HDMI slot, lead into dongle and USB into service port of tv.

Take note of your wifi password

Select dongle HDMI slot using the tv remote

Go into phone settings and select EZ cast dongle as wifi

Use password is shown by dongle from the tv onto device and press join/enter

Once connected open up the app

Once the app is open it will tell you to connect to the net, press down arrow button, enter wifi password in and connect.

You will be prompted to upgrade device firmware (always upgrading) select yes and upgrade (very important to upgrade to continue to support features)

Reset app and dongle will reset itself

On iPhone ios7 swipe up and press airplay

Select EZCast dongle and will say mirror, make sure to mirror.

Airplay symbol will pop up and you can now start using the device
Rating & reviews
Read what others have said about us:
Company very fast

Muhammad Nadeem - 2018-08-24 05:18:39
I didn't get the product till now. So what review should I write.

Bilal - 2018-05-26 00:08:11
Wifi signal a bit slow. Otherwise not bad performance. I use it n i am satisfied. Prices varies in the market. Not good for customers.

Performance a bit slow - 2018-04-11 14:30:17
QUESTIONS & ANSWERS
Frequently asked questions
Be the first to ask a question about this.
Ask a Question
---
Q: DdMbuk http://www.LnAJ7K8QSpkiStk3sLL0hQP6MO2wQ8gO.com
A: Awaiting reply from the Team
Anycast HDMI Wifi Dongle 1080P
Rs. 1999 Rs.4599
Direct external access to all buttons, controls, and ports.

Personalizes your cell phone.

Plug anycast to HDMI port of your LED/LCD