Flash Deals
Ends in
23:25:45
217 sold
M3 Smart Bracelet
Rs. 1450 Rs.2300
Bought by 108 people! HOT SELLER!
Order NOW, and get it on this Thursday
Slim,Stylish and Durable Band
Measure Blood Pressure, heart Rate Monitoring, sleep monitoring,  Record Your Exercise Routine Data Such As Distance, Steps, Calories Burned
Incoming Call Reminder, Message Notification, Anti-lost remind (phones beyond the scope will remind), Alarm clock remind,  Task remind Activitie
Sync Data with android/ios mobiles
Battery Timming between 1-2 days
Description
Screen display band (0.96 inn LCD) Heart rate detection Time,step, distance and calorie display on the screen Standard function (step, distance, calories)
Sleep monitoring (sleep time, sleep quality)
Incoming remind, Message push Anti-lost remind (phones beyond the scope will remind) Alarm clock remind Task remind Activities remind moving target setting moving information sharing SUOTA function, through the APK/APP upgrade bracelet firmware "You huo Smart Wristband" APP in google play and app store Synchronous data to mobile applications Android and apple application in sync
Read more....
Read less....
OUR Happy Customers
Images uploaded by customers: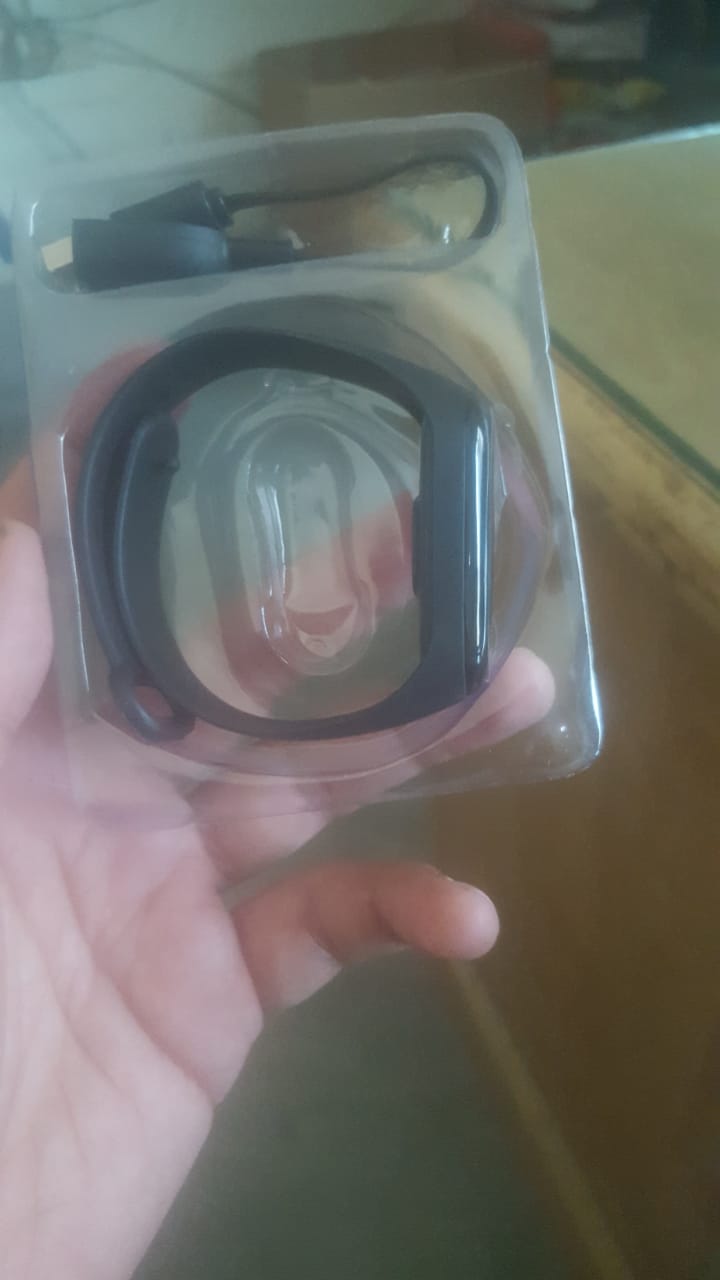 Specification
Rating & reviews
Read what others have said about us:
Don't buy 3rd class quality

Zohaib - 2019-09-30 12:58:48

---

Reply by Website:

Will you please tell me about your experince with laptab and why you are complaining that we are selling 3rd class product.
How to conect with cell phone for operations

Nisar - 2019-06-12 03:14:36
Dear I wanted to cancel this order and u dont even have an option there

Ayaz Nazir - 2019-06-10 00:05:42
100% order items nd timely dispatch I like

Ajaz Illahi Mughal - 2019-06-06 01:06:32
Parcel not received yet..

Ali Mahmood jaffri - 2019-06-05 00:22:32
Sir i gave an order

Sheraz Khalid - 2019-05-28 15:53:33
not good. because this is a chiana smart watch

Hassaan Qureshi - 2019-05-28 00:16:35
Not attractive

Ihtisham - 2019-05-27 15:48:32
It is still un delivered . pathatic service

Nasir Qazi - 2019-05-27 01:41:07
Nice little thing works ok but sometimes connectivity issue

Atif - 2019-05-25 14:40:56
M3 smart bracelet reviews

M3 smart bracelet reviews - 2019-05-24 21:55:26
It's Great, but I am little concerned regarding battery life.its hardly 6 hours.

Zahid - 2019-05-14 00:18:38
QUESTIONS & ANSWERS
Frequently asked questions
Be the first to ask a question about this.
Ask a Question
---
M3 Smart Bracelet
Rs. 1450 Rs.2300
Slim,Stylish and Durable Band
Measure Blood Pressure, heart Rate Monitoring, sleep monitoring,  Record Your Exercise Routine Data Such As Distance, Steps, Calories Burned
Incoming Call Reminder, Message Notification, Anti-lost remind (phones beyond the scope will remind), Alarm clock remind,  Task remind Activitie
Sync Data with android/ios mobiles
Battery Timming between 1-2 days