Fresh in style, Low in cost
Whether you follow them closely or just love to infuse a few here or there,
home décor
trends are a fun way to suffuse the latest trendy items into your home. Discover the current trends with tips and tricks on how to style them and shop them too. Nothing beats redecorating and upgrading a room that gives a feel like you've walked into a brand-new house. For a pristine and fresh change that is easy on your wallet, we've abridged up some intelligent ideas for decorating your home within your pocket friendly range.
Whether you are looking for some
DIY ideas
to liven up your living room or give a new feel and look to your rooms, we have it all in a nut shell for you. With the price that won't break your banks,
Laptab
has brought a lengthy list of phenomenal
Home décor accessories
for you to choose from and style in your own unique way. So, before you start decorations or renovations, don't forget to take a look at these ingenious ideas for ornamenting on a budget.
Install wall Clocks
Adorn your wall with a functional piece of cottage and country decor with wall clocks. While lounging in the living room, cooking in the kitchen or getting ready in the bedroom, one quick glance at the clock and you know right away if you're running late.
A home with a simple, minimalist decor calls for a clock that's also clean and simple. Consider installing our Decorative clocks that might just be perfect for adorning your sleek walls.
Should I choose Roman numerals or standard numbers? The types of numerals on the rustic wall clocks is all about preference. Adding our
Roman Numeral wall clock
can be a unique choice.
But for children that might not be the best choice as they may not be able to read
Roman Numerals
quiet yet and prefer standard numbers. So, consider installing
Latest big wall clock
that 'll be easy to read simultaneously adding to the beauty of your walls.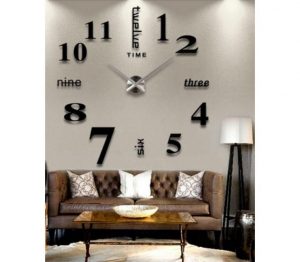 How will I know if the clock I choose works with my decor? Think about your wallpaper's color and the theme of room you want to install clock in. Normally,
DIY wall clock
&
Modern wall clock
work nicely with any wallpaper.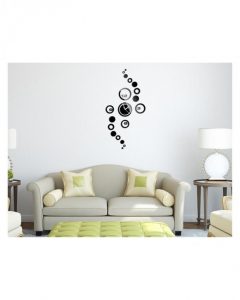 TMI, adding some colorful clocks might liven up dull or boring room.
Laptab
offers a wide selection of wall clocks. It's easy to find one that suits your taste without breaking your bank accounts. All you have to do is, Make sure to put it in a spot that's easy to see and others don't have to search for it.
Invest in Table Lamps
A
table lamp
is more than just a light source, it can dress up any surface and change the plainest and most boring rooms into an exciting living space. If you feel like your bedrooms are a bit dull. Table lamps may be the perfect lighting design and decorating piece that is missing in your bedroom or living room design. Experience the molecular deign of Whiplash
3d illusion lamp
conceived for modern settings, this striking piece can be ideally placed in a modern living room to surprise your guests, as well as in a modern lobby.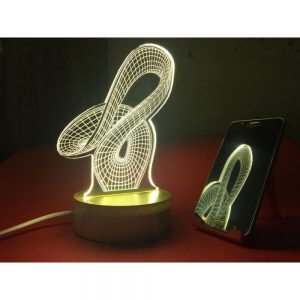 Here's good news for cartoon and animation lovers, if you are looking for some lamps in form of animations, you have a variety of Lamps to choose from. Adorn your tables, side tables and even study tables with these adorable
Doremon lamp
,
Minion table lamp,
Pikachu Lamp
,
Hello kitty LED Lamp
,
Mickey Mouse LED Lamp
and so on. They look cool no matter what theme you have in your room.
Adorn with Wall Decals
Get more for your décor! Achieve the look you crave with
Beautiful Wall Decals
. There are a couple of advises on how you can use
vinyl wall decals
to make your rooms and halls inviting and intriguing. It is always better to use durable, easy to clean, eco-friendly materials on your walls so as not to ruin their texture. If you have a long hallway, you can put an interesting picture or a wall decal or even a piece of furniture at the far-off wall to make your hallways much more stylish.
Liven up your drawing rooms by decorating the main walls with
Wall decal
or wall sheets or even a mirror can do a lot to bring the atmosphere up. You can also decorate your main walls of bedrooms with
wallpaper sticker
, that'll surely make a huge improvement to the look of your boring room walls.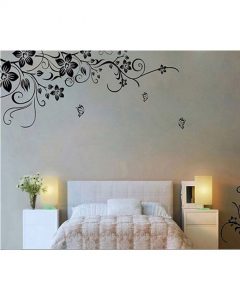 Living rooms give a sweet and charismatic feel when decorated them with the pictures and most likely family pictures. So, imagine how fascinating it'll look with
photo frame tree wall stickers
,
a wall decal that'll fulfill your desires of hanging photo frames along with the wall stickers simultaneously without any problem.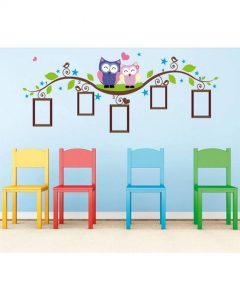 We at
Laptab
offer a large variety of
Wall stickers
within friendly price ranges _ to turn your beautiful rooms into unique ones. Make sure to pay a visit and you won't be disappointed.
Glamorize your Bathrooms
Rub _dub   Rub _dub   Rub a dub _dub. Place some decals on your tub! In applying the idea of
Art Stickers for Bathroom
, you have to understand some matters about it. Please consider a great theme for the toilet art. On the other hand, add some accessories, which can be suitable with your own theme.
Bathroom sticker
is one of the good ideas, particularly if Folks wish to renew the detailed look for toilet decoration.
Enjoy a modern bathroom décor with our amazing
bathroom decals
that are easy to remove with no residue left behind i.e. the perfect addition to any toilet for both decoration and modern style. Our
Toilet decals
liven up your bathroom giving you a peaceful feeling. We provide you the best quality Bathroom decals that give the illusion of painted toilet art without the mess, cost or time. So, what are you waiting for? Let's get crafty!
Comfort in Style
Do not use your plushies as your
foot rest
anymore. Instead get some functioning
foot rest stool
waiting each day diligently for you to return from work and prop your feet on to ease all the tension and tiredness away of your exhausted foot, legs and body. These
foldable footrest
invite you to relax, and their presence invites charm and personality into your own den.
These not only provide comfort but also add to the décor of your rooms. Place some
foot stools
before your rest chairs or beds to get maximum comforting benefits. At
Laptab
we understand the importance of putting your feet up at the end of a long or tiring day. We therefore are pleased to offer an extensive range of beautiful
footstools
that will look great in your home anywhere you place. So, inject some style into your rooms and living rooms with our range of stylish footstools, Why don't you?
Insert Candles
Candles are the items, that won't get old no matter how many years or decades pass. They can be a house
owner's best friend, especially around holidays. They can add style to the room, liven the mood and make a house smell delicious.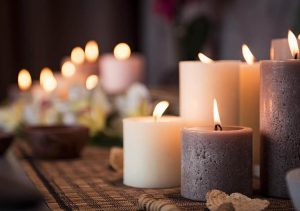 Traditional pillar candles
are classic staples that fully complement the decoration of your rooms, living rooms and drawing rooms. Use the
candles
to set the mood as dinner-party counter pieces, or mix and match multiple candle in different sizes and colors on a mantel or table display.
Whether candles are electric or traditional ones, they can give off a calming effect continuously. One nice thing about electric candles is that they won't melt or even lose their shape. For people who love candles, do explore our variety of
Electric candles
in stock for you at the best minimum prices.
Inject Miscellaneous Décor items
Every single thing _no matter how big or small_ play its part in upgrading or degrading the overall look of a room. So, if you want a perfect enchanting room, there's no doubt that you have to pay attention to every single item in your room. Instead of putting that previous styled
alarm clocks
to your bed side tables, consider adding the
Electronic LED clock or
Digital Alarm Clock
t
hat are not only more appealing to look at but also enhance the style and feel of your room.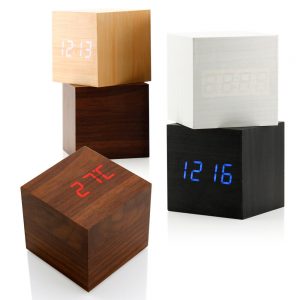 Adorn your side tables or mantel pieces with the help of some feature frames like
doraemon frame
Or
Burj Khalifa Frame
that'll add some modern touch to your room's aura.
Shortly, install some cool stuff and see how a little bit of addition can change the demeanor of your house drastically. So, what is the hesitation for? Get ready for Rock & Roll!
The Verdict
At
Laptab
, We store a spacious stock of all the Home Décor stuff. From the accessories you need for your drawing rooms to your bathroom decor, surely finding the right items to make the modifications in your house you desire is super easy. What's more, our working hands are accessible 24/7 to receive and process your requests, so get in touch whenever you want.