Flash Deals
Ends in
23:25:45
132 sold
SQ12 Waterproof Mini Spy Hidden Camera Full HD 1920x1080P
Rs. 2799 Rs.3699 + Free Delivery
Bought by 101 people! HOT SELLER!
Key Featuers
Mini 1080P full HD DVR camera recorder; High definition full HD1080P; High-q compact design
155-degree wide-angle all-glass camera to provide high-quality images and smooth dynamic videos
Maximum 30 meters waterproof ability for awesome underwater video
Up to 8 meters night vision function
200mah built-in Li-battery for up to 80 minutes recording
Description
Now you do not need to miss your adventurous moments underwater or on rainy days with waterproof Camera. Laptab introduced this particular product for adventurous and selfie lovers who wants to store every moment in their memories for a lifetime. SQ12 Full HD camera has a broad angle view of 155 degrees to capture the whole scene in one picture. You can enjoy smooth and clear videos and unlimited photos from this mini1080P DVR Camera Recorder. Because of its waterproof quality, you can use it to discover the world underwater and record the beautiful moments of nature for your whole life. It also has a night vision function that facilitates you to record the videos from up to 8 meters distance in low dim or dark places or at night so that you do not need to miss your pleasurable and precious events due to dim lights. Furthermore, SQ12 waterproof mini DV allows you to record the videos for about 80 minutes continuously with one charge because of its 200 mah built-in li-battery. Moreover, you can enhance the storage capacity by inserting a 32 GB memory card and enjoy unlimited video and snapshot recording.
Apart from it, you can also select other products such as
...
Read more....
Our Happy Customers
Images uploaded by customers: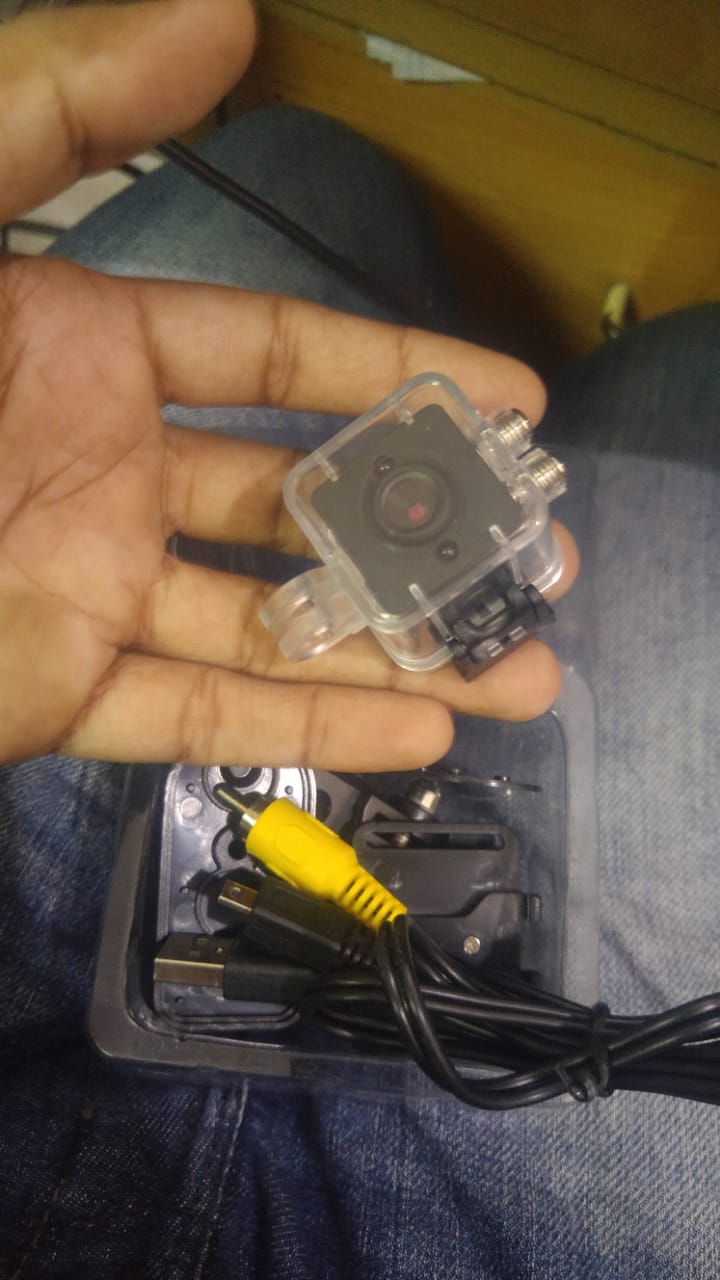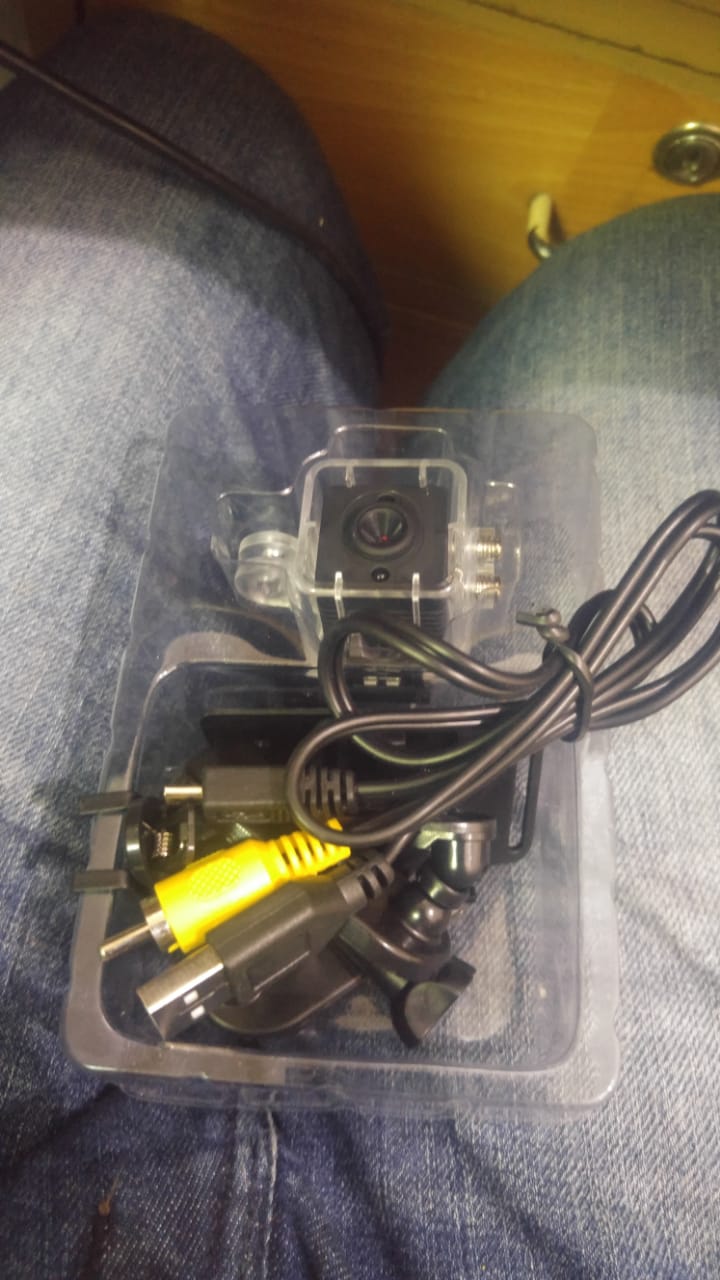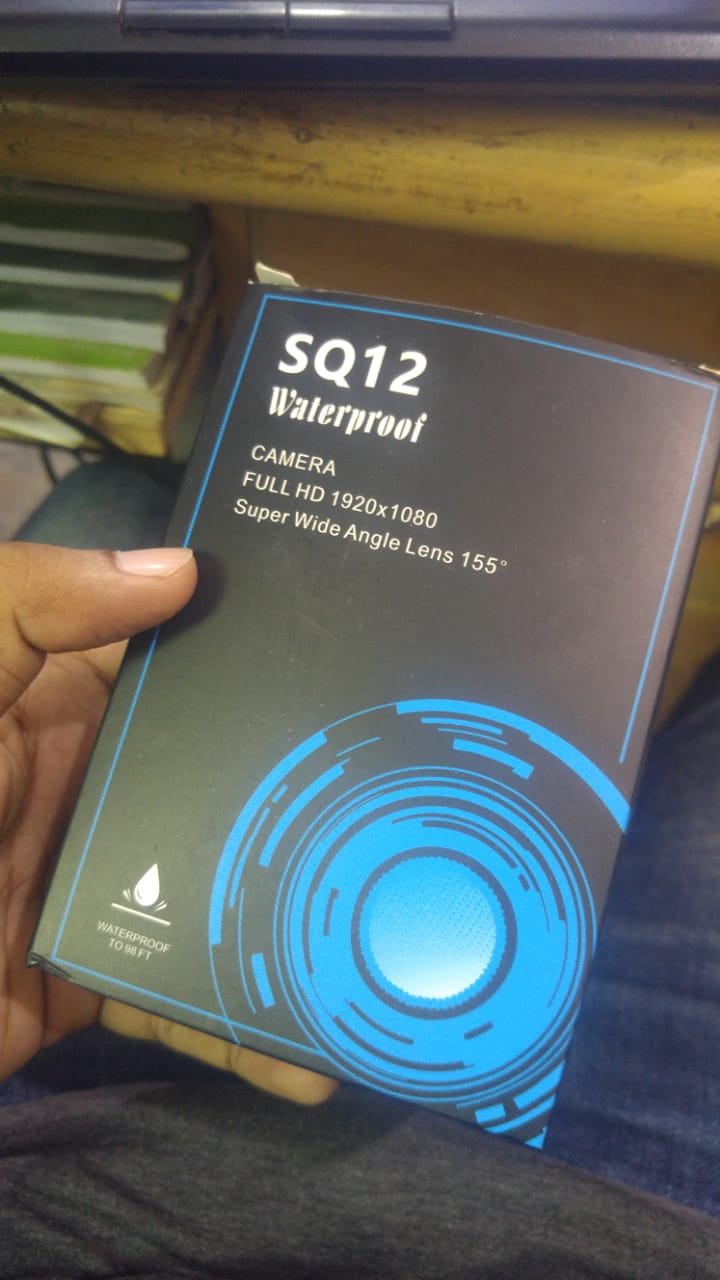 Specification
Size: 245*245*255mm
Video format: AVI
Video coding: M-IPEG
Video resolution: 1920*1080P 1280*720P
Video frame rate: 30fps
Image ratio: 16:9
Image format: JPG
Motion detection: Yes
TV OUT: Yes
Battery capacity: Built-in 200mAh lithium
Working hours: up to 80 minutes
Support: Up to 32G TF card (not included)
Transmission speed: Hight-speed USB2.0
Interface type: Mini 8pin USB
Compatible system: Windows me/2000/XP/2003/Vista/Mac Os. Linux
Rating & reviews
Read what others have said about us:
- 2020-01-16 12:46:10 -

Verified Purchase
---
QUESTIONS & ANSWERS
Frequently asked questions
SQ12 Waterproof Mini Spy Hidden Camera Full HD 1920x1080P
Rs. 2799 Rs.3699
Mini 1080P full HD DVR camera recorder; High definition full HD1080P; High-q compact design
155-degree wide-angle all-glass camera to provide high-quality images and smooth dynamic videos
Maximum 30 meters waterproof ability for awesome underwater video
Up to 8 meters night vision function
200mah built-in Li-battery for up to 80 minutes recording